Recycled Wheel Stops
Plastic Forests' Wheel Stops are made from recycled soft plastics and single-use cups. Featuring a thermally fused safety strip in 5 bright colours for high visibility and a secure bond. They are designed with safety in mind, boasting a unique sawtooth top for reduced slip.
Plastic Forests' recycled plastic wheel stops are solid, low maintenance, UV stabilised and durable – they will not chip, rot, rust or disintegrate like rubber wheel stops. They're light weight with pre-drilled holes making installation easy for individuals.
Please note depending on production cycle, cups may or may not be included.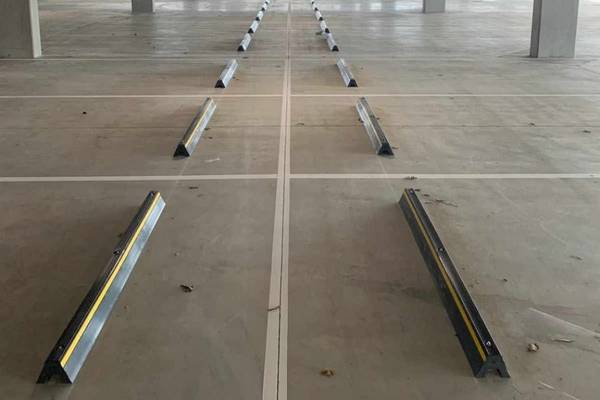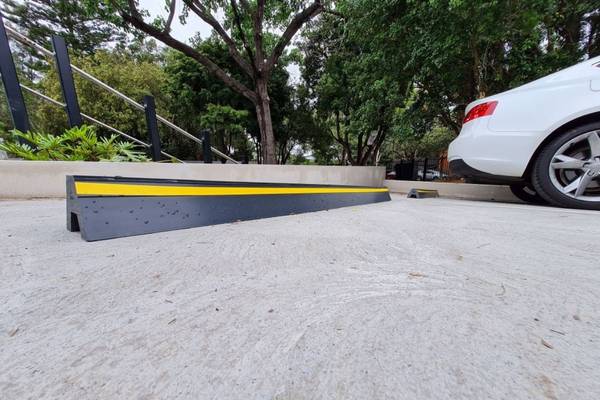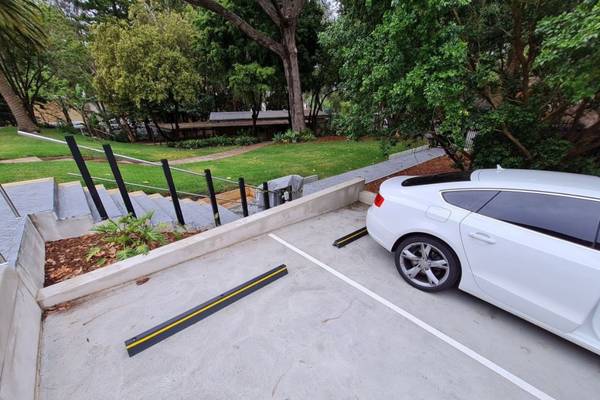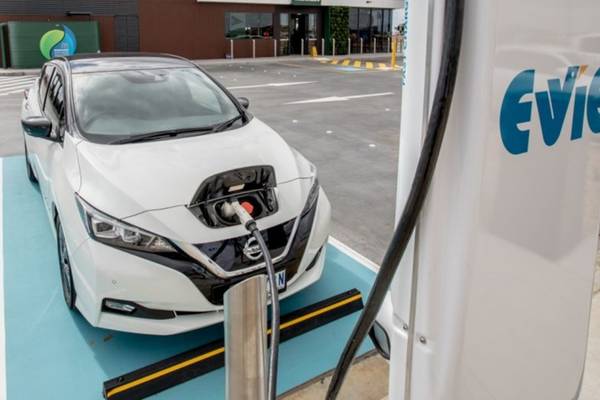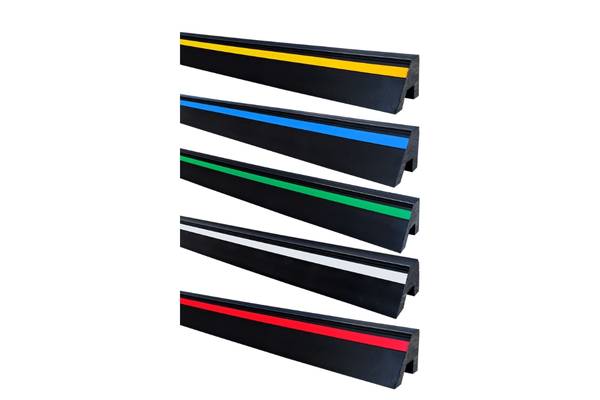 Recycled wheel stops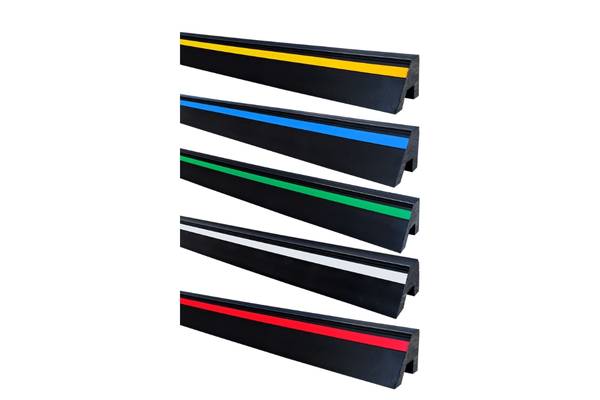 Recycled wheel stops
Dimensions (mm): 900 x 96 (l x w) x 136 (base width) x 48 (top width)
Available with or without pre-drilled holes
Weight: 5kg
Colour: Black
Choice of Safety Strip colours: Yellow, Blue, White, Green or Red
Enquire about our recycled wheel stops