Recycled AirCon Mounting Blocks
Protect your Air Conditioning units from the weather with Plastic Forests' AirCon Mounting Blocks.
100% Australian made and recycled, it's the perfect AirCon Mounting Block for floor installations. With the highest load-rating in the industry, this sturdy and solid base reduces vibrations and noise, and comes with a 10-year warranty. It is also recyclable at end of life via Plastic Forests.
Made with recycled plastic and recycled cups (Simply Cups), these Air Conditioner Mounting Blocks are great for the environment as they don't use virgin materials to be made and are also virtually indestructible.
Buy now at Plastic Forests. Please note that depending on production cycle, cups may or may not be included.
AirCon Mounting Blocks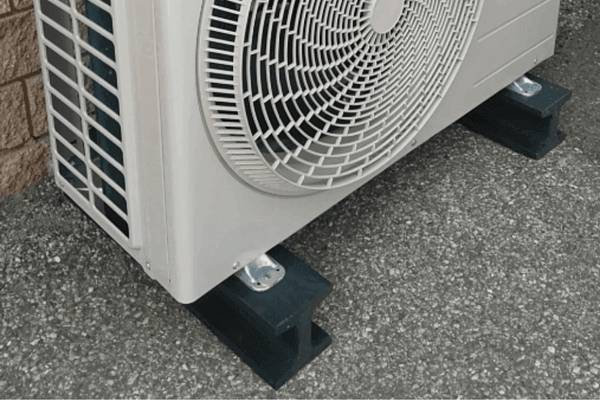 AirCon Mounting Blocks
Dimensions (mm): 90 x 90 (w x h)
Length: 380mm (1.5kg), 450mm (1.8kg), 600mm (2.4kg), 1000mm (4.0kg)
Colour: Black